I love and I mean, LOVE shopping. After a long, stressful day, retail therapy has been my go-to ever since I can remember. With the Atome SG app, I've been spending time on my favourite sites and adding to cart, and using Atome to check out when making payment. So we only have to pay a third of the price when checking out and the remaining gets deducted later!! Which just means, more things for me to buy! 🥳 With an endless list of internet shops popping up, we've rounded up a few of our favourite to share (so little time, so many things to browse)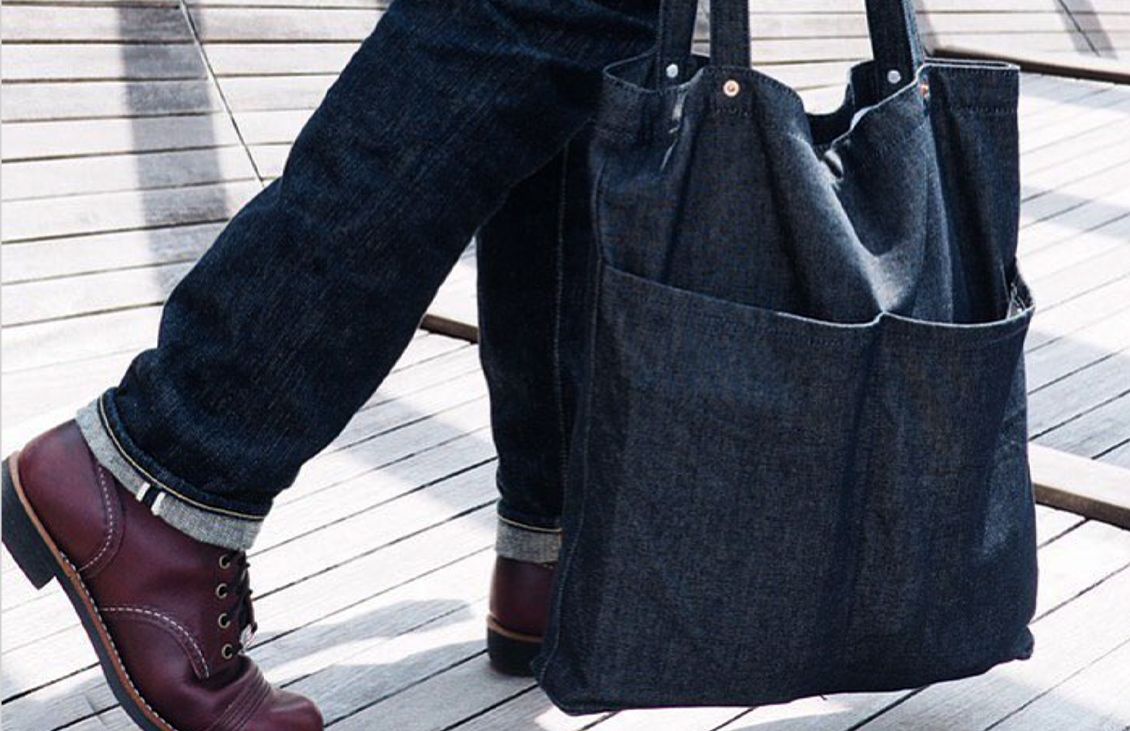 We the People: Journal Projects – Utility Tote Bag V2
This utility bag is everything you could ever want in a bag – roomy, functional. I mean, come on. Card slot? Check. Pen holder? Check. Easy to style with a hidden organiser for all those nitty gritty items? Check annnnnd check. What more could you want in a bag?
Cocomi: Olivia Burton Rainbow Turquoise Watch and Bejewelled Classics Gold Women's Bracelet
There's no time like the present, and there's no better present than this beautiful rainbow rose gold watch from Olivia Burton. We love the colour details on this arm-candy and the turquoise leather strap. Plus if you're ever having a bad day, you can count on this shiny bold statement to cheer you up! Complement it with this stunning bejewelled gold women's bracelet. The Swarovski crystals on the gold-plated circle stands out on this dainty wristlet.
We believe in investing in high-quality items and this Milton Briefcase bag from Gnome & Bow is definitely one of them. Stay stylish when going for meetings with this sophisticated piece. This versatile bag comes with a strap too – making it super convenient when you're on the move!
The WYLD Shop: Minkpink Honeysuckle Halter Playsuit
We've been eyeing this sunshine yellow playsuit that's perfect for this hot humid weather. Add a pop of colour to your wardrobe with this lightweight piece that comes with a waist sash that can be tied around the front or back. Also, POCKETS! Wear this cute onesie for a weekend brunch, or dress it up with some heels for a dinner date.
Superwomen510: Volume Twist Shampoo
Looking for a shampoo that can give you that commercial worthy hair? Cause same, until I discovered this Volume Twist shampoo from Superwomen510. The formula contains caffeine that is said to energise and stimulate the scalp, mixed with mint and bergamot orange essential oil to help control the oil glands in the scalp. Say hello to glamorous tresses after use!
Yuyu: IOPE Super Vital Cushion SPF 50+
Insanely hydrating and lightweight, this anti-ageing cushion provides coverage while giving your skin some vital radiance! The golden mineral pearls and brilliant oils gives the skin a luxurious glow!
Yuyu: AHC Premium Hydra Gold Foil Mask
SELF-CARE TIME!! We love masks, and we love taking care of ourselves #selflove. Set aside some time to pamper yourself with this luxurious gold sheet mask. If you have dull or dry skin, this mask is a perfect blend of hydrating and moisturizing ingredients, ready to plump up the skin and get its glow back! What's even cooler, or hotter, is that the mask has three layers, with a tencel sheet to prevent the ampoule serum from evaporating, and the body's warmth helps to create a steam effect to further open up the pores and allow all the goodness to sink in.
Staying trendy doesn't have to break the bank, get the things you love right now when using Atome, and pay later. No hidden cost nor processing fee, and no interest. Why wait any longer? Sign up on Atome now and enjoy interest-free instalment!
Love it. Own it. Pay later.